PRESS RELEASE
Coatings & laminated films
What stays in and what gets through?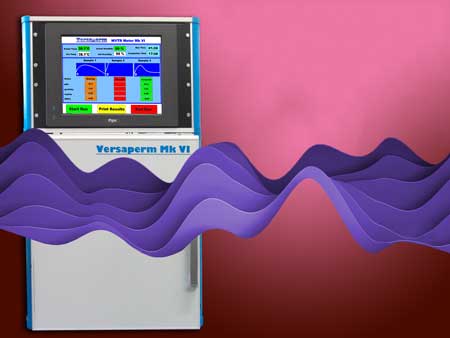 Click on the image to download a print quality scan
Laminated films are ubiquitous in modern life - from plastic packaging to protective layers and from paper and card to adhesives and barriers.  The vapour permeability of these films control many of the most critical properties of the finished product and Versaperm's equipment specialises in measuring it.  
Getting the permeability of coatings and laminates wrong causes missiles to fail, food to go off, drugs to lose potency and both printers and general machinery to fail or jam.  Measuring permeability has traditionally been expensive and time consuming – but with the latest generation of Versaperm equipment it can take as little as thirty minutes to produce precise results for some materials and gasses. 
Accuracies are typically in the Parts Per Million (PPM) range, (PPB for some gasses and materials) and the newest meters can measure several samples at a time.  They are easy to use, needing at most minimal training. 
Because of the innovative design the meters can be custom made to match the individual needs of each client for the same cost as a standard meter.

The equipment can be used on a huge range of materials and almost all gasses – including water vapour, oxygen, helium, nitrogen CO2 and hydrocarbons.  It can measure the permeability of enclosures, materials, seals, valves, coatings and even complete products.
As well as manufacturing the instruments, Versaperm offers a permeability based laboratory service for companies that need to test samples on an irregular basis.
ENDS
Please send any sales enquiries to
Versaperm Ltd: 10 Rawcliffe House, Howarth Road, Maidenhead, Berkshire, SL6 1AP, UK,
e.mail: info@versaperm.com Web: www.versaperm.com
UK Tel: +44 (01628) 777668
USA Tel +011 (617) 500-8607
For Further Press Information please contact:
Gerry Palmer @ the Palmer & Rose Partnership
Tel 01494 637499 
e.mail gerry@palmer-rose.co.uk